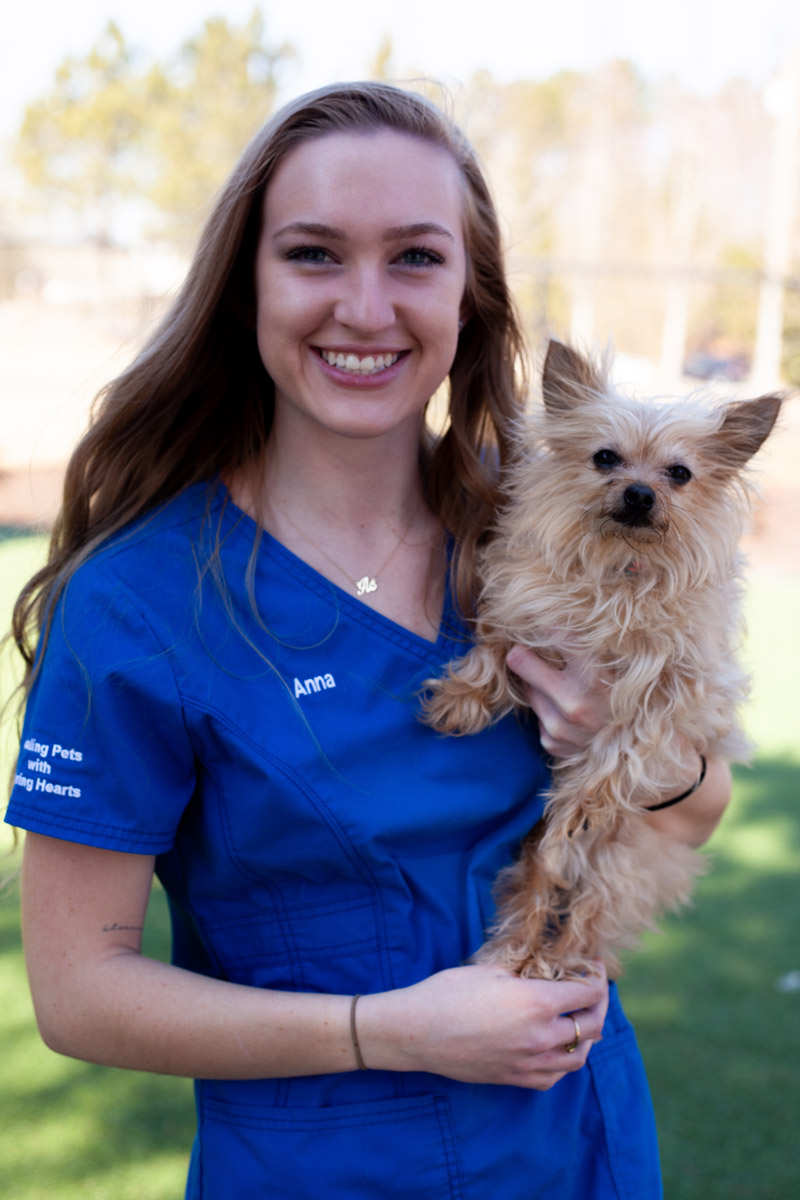 Anna O.
Customer Care Technician
I was born and raised in Wake Forest. I grew up with a love for animals and always knew I wanted to have a career in the veterinary field. I am currently enrolled at Purdue University to get my Veterinary Nursing degree.
I have been working at Complete Pet Care since my junior year of high school. I began as an animal care technician in April of 2018, then after graduation, I became a customer care technician. I really enjoy the time I get to spend with the animals and I love meeting the great owners that care for them!