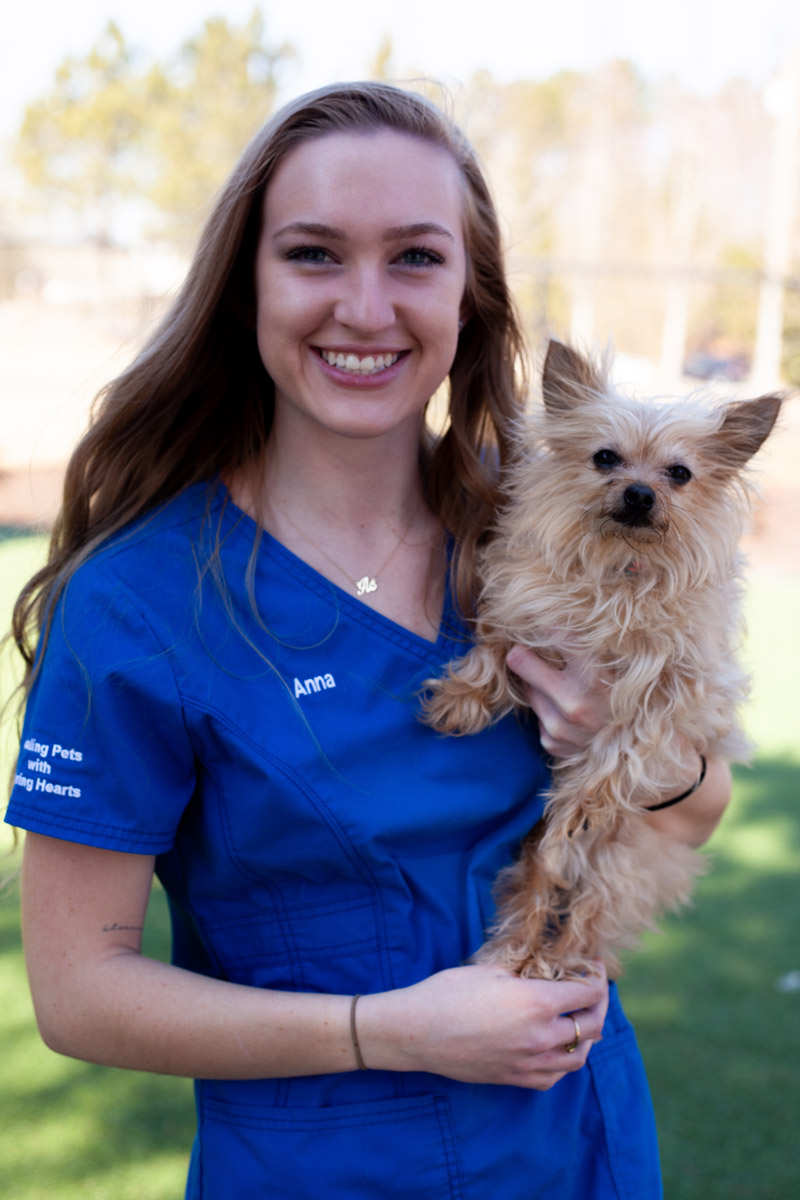 Anna O.
Customer Care Technician
Anna Corinne was born and raised in Wake Forest. She has always had a love for animals. She grew up riding horses and soon learned she enjoyed taking care of them and learning about them.
When not at work, Anna Corinne is dually enrolled at Wake Technical Community College and Heritage High School. She also plays Varsity Lacrosse and is the Lead Veterinary Assistant in her high schools Veterinary Assisting course. When she can't spend time with animals, trips to the beach and the lake are her favorite getaways where she can relax near the water.
She is a senior in high school and hopes to attend Purdue University for her Veterinary Nursing degree. In her junior year, she began working at Complete Pet Care as an Animal Care Technician for her first job. She loves where she works thanks to the sweet animals and people who are always willing to help her grow in the field and as a person. She really enjoys the time she gets to spend with the animals and loves meeting the owners that care for them.