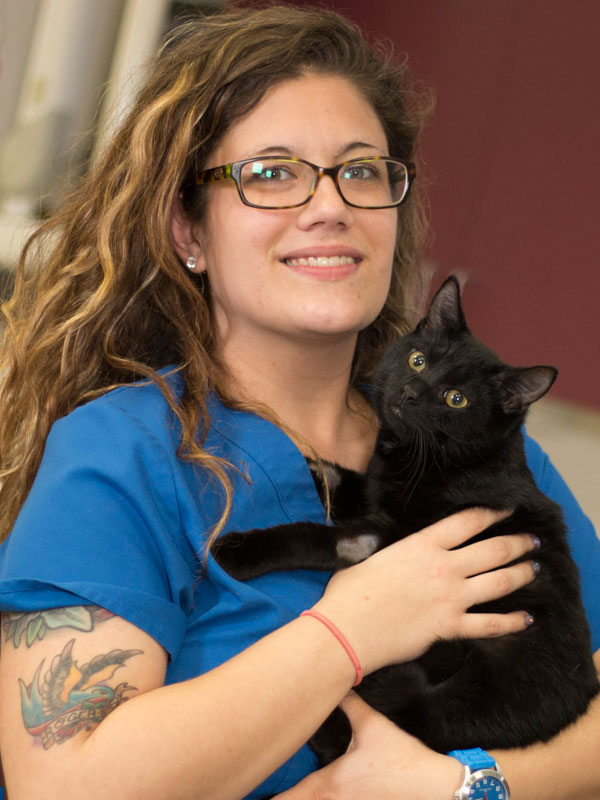 Annie W.
Customer Care Technician
I have a B.A. in philosophy and religion from the University of North Carolina at Wilmington. I have worked in the veterinary industry for several years in a wide variety of roles. My experience as a vet tech, laser therapy specialist, inventory manager, kennel attendant and front desk receptionist provide me with a deep well of knowledge to draw from to help provide the best possible care for both animals and humans.
I joined Complete Pet Care at Falls Pointe in 2016. Those who know me know I have a huge passion for and experience with laser therapy. I have two different certifications for Class IV laser therapy and have been interviewed on the subject for Veterinary Economics. In addition, I spoke at October 2015's Advance Training Seminar at K-Laser Headquarters. I also enjoy learning about unique medical cases. When I'm not working, I am a mom and wife to Little Roger and Big Roger. We have a beautiful pitbull named Aliyah. I love making things out of pallets or repurposed wood, such as vertical planters, signs and more!
I am extremely animated, fun, and determined! I believe I have truly found my place in life, helping animals. I plan to do so for as long as I can. I treat every patient as if he or she were my own.
Annie is pet CPR and First Aid certified through ProTrainings.