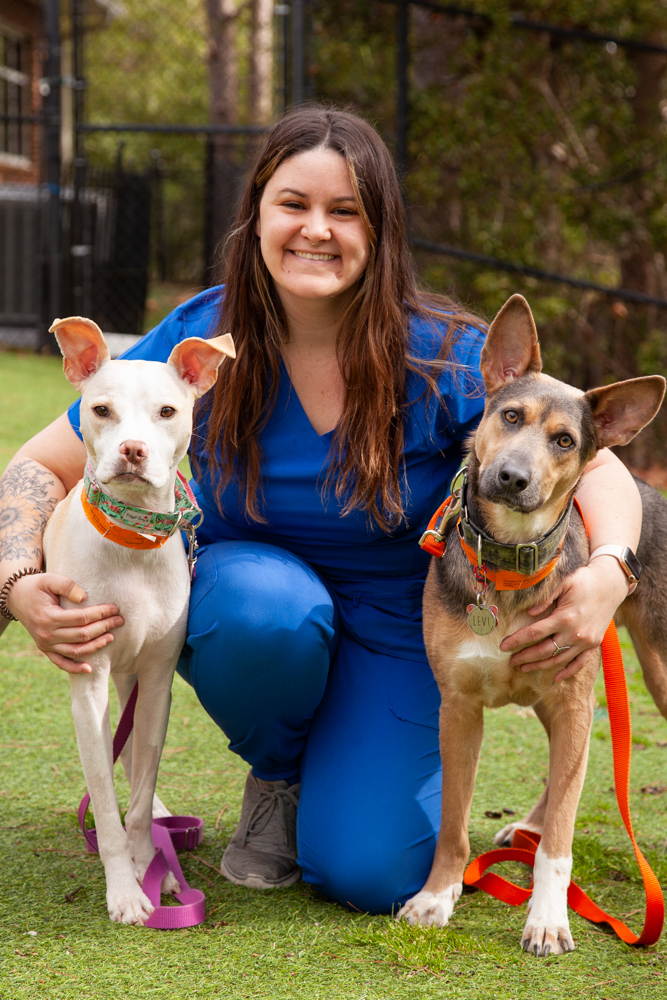 Courtney P.
Animal Care Technician
I was born and raised in New Jersey. I enjoy spending time with friends, exploring new places with my boyfriend & cuddling with my dogs. After graduating Monmouth University I worked in Criminal Justice for 6.5 years (2016-2022). When I was a little girl, I dreamed of becoming a vet, but there were some obstacles that stopped me from being able to do that. So instead, in August 2020 I took on a part time job in a Veterinary Facility as a Receptionist and really enjoyed being around animals / helping their humans.

I have vacationed in the Carolinas many times growing up and I grew more in love with North Carolina the more I visited. After some thought, my boyfriend and I made the decision to move to North Carolina with our 2 dogs, Sloan & Levi in February 2022. I chose to work at CPC because I felt I could really learn a lot and expand my skills as I explore a new career in the Animal Care.