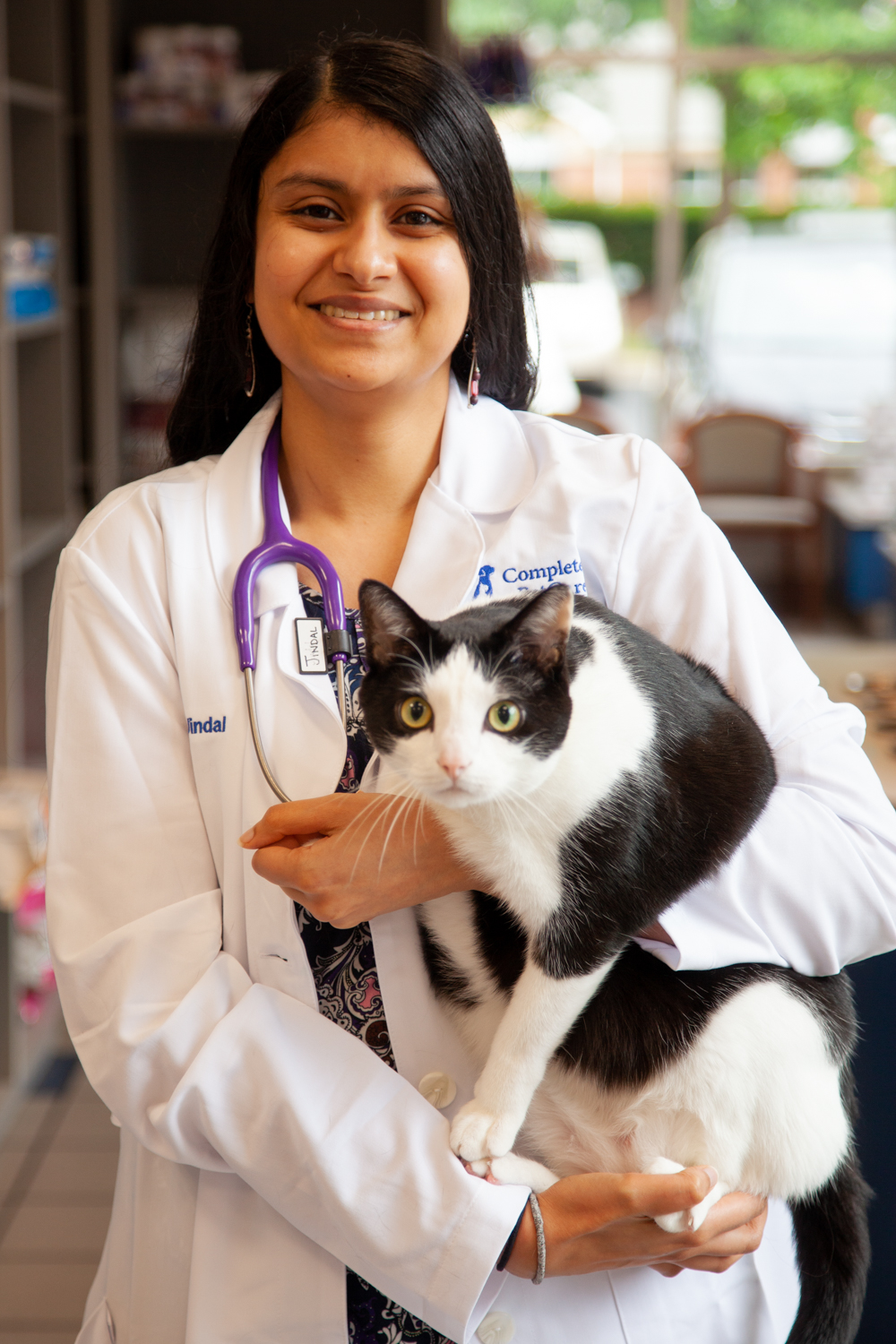 Dr. Abby Jindal
Associate Veterinarian
My name is Abhilasha Jindal (Abby for short). I grew up in north Raleigh and attended elementary and middle school in Wake Forest so I'm happy to get to work in such familiar areas! I completed my undergraduate degree in Biomedical Engineering at NC State and, after taking a year off, I joined the NC State College of Veterinary Medicine.
I worked in small animal practices during my last year of undergrad, in my year off, and during my first 3 years of vet school and I was inspired by the care and compassion displayed incredible doctors I met. So after I graduated in May 2021 I was very excited joined the Complete Pet Care team!
I currently live in Morrisville with my partner. I don't have any fur babies of my own yet, but I am hoping to bring a sweet dog into my life in the near future. When I am not working at Complete Pet Care, I enjoy a variety of lazy hobbies including binging tv shows, playing video games and eating delicious food.