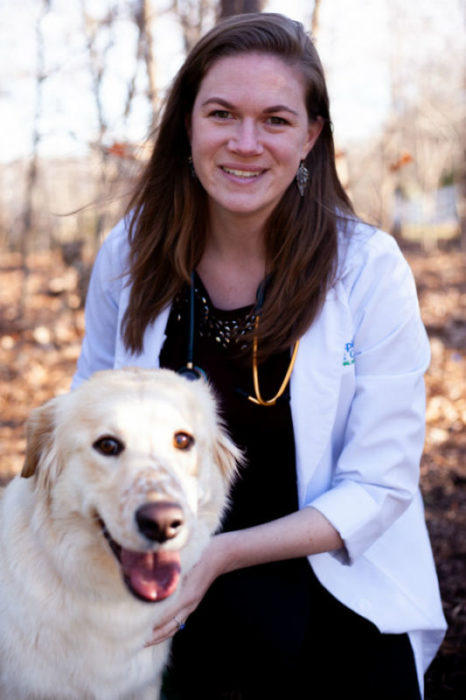 Dr. Lauren Hessler
Associate Veterinarian
My name is Lauren Hessler. I am originally from Long Island, New York, and grew up around the ocean. I went to a small school in upstate New York, SUNY Geneseo, for my undergraduate degree in biochemistry. After this, I went to St. George's University Veterinary Medical School on the beautiful island of Grenada. However, I finished my clinics at NC State. I then started working as a small animal practitioner in Baltimore, where I stayed for 3 years. I came to miss the south and decided to move back to the lovely city of Raleigh, where I plan to stay.
I currently live with my 3 furbabies. Hazel is a little mixed breed dog that I brought back from the rainforest of Grenada. She is a perfect little cuddle bug. My two cats were strays that were found as sick little kittens in Baltimore, who now enjoy causing mischief in their very pampered life.
When I am not working at Complete Pet Care, I enjoy taking Hazel out on adventures.  I also dabble in painting and drawing.