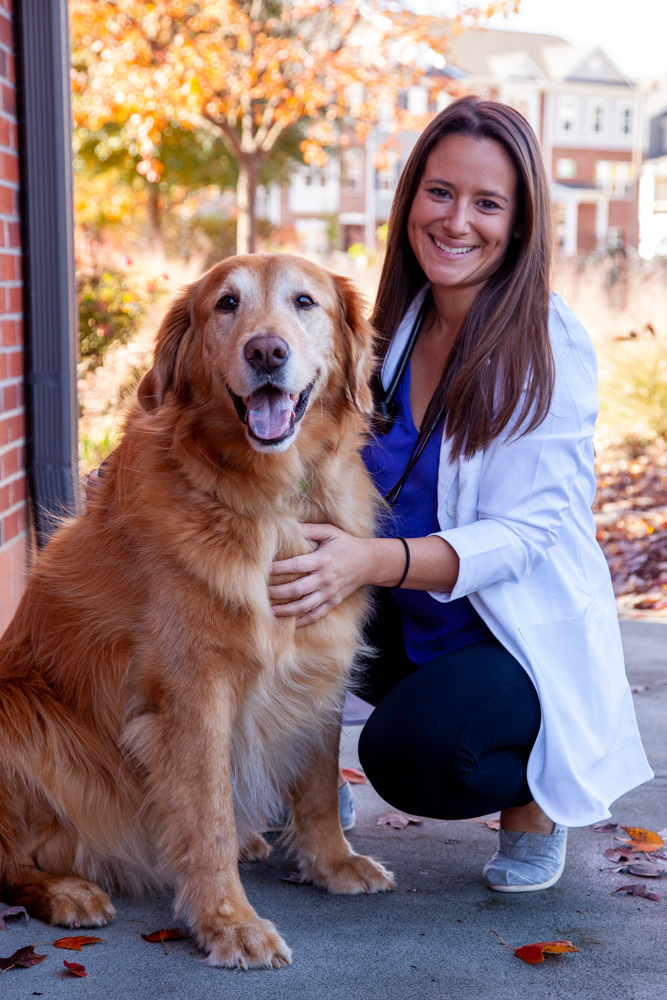 Dr. Rachel Caballero
Associate Veterinarian
I grew up in Southside Virginia in a small country town. My family had a small family farm where we raised beef cattle, goats, and chickens. I started volunteering at a local veterinary clinic when I was 11 and developed my love and passion for veterinary medicine. I attended Kenston Forest High School where I was an avid athlete playing basketball, softball, and golf. After graduating, I attended North Carolina State University (GO PACK!) majoring in Animal Science. From North Carolina, I went back to Virginia where I attended Virginia-Maryland College of Veterinary Medicine. While in veterinary school, I developed a special interest in surgery and internal medicine.
Once graduating, I started working in Fayetteville NC but have been lucky enough to practice in San Antonio, Texas as well as Oahu, Hawaii. After 2 years of being in beautiful Hawaii, I moved back to NC and joined the Complete Pet Care team. I am very excited to be back and share my love and passion for veterinary medicine with the community!
In my free time, I enjoy any and all outdoor activities from hiking to relaxing on a beach. I also enjoy trying new restaurants and craft brews. I love to be active and spend time with my furry friend Kevin.