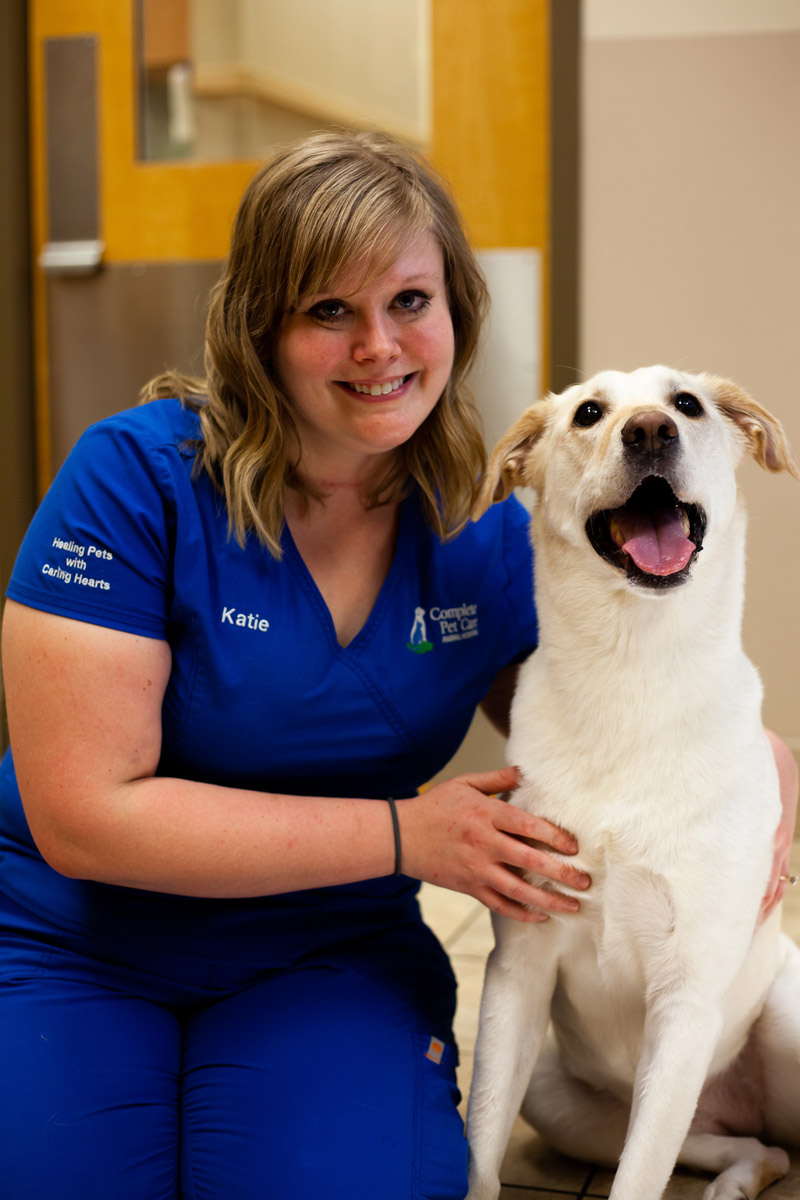 Katie M.
Customer Concierge Specialist
I have always loved the world of veterinary medicine and through my local FFA chapter, I began volunteering at my local veterinary clinic for 2 years while I attended high school. This is where I began to learn some veterinary technical skills, which provided me with insight into all the wonderful aspects of a career within companion animal healthcare & wellness.
After high school, I went on to attend NC State University, where I graduated with honors & obtained a BS in Agricultural Science with a concentration in Animal Science and a minor in Agriculture Business Management. Wanting to jump back into the world of veterinary medicine upon graduation, I initially started out working as a kennel technician continuing to develop my abilities within animal care and management. After a while, I desired to further expand my technical skills, and I accepted my job as a Customer Care Technician with Complete Pet Care Animal Hospital in 2017 and I couldn't be any happier with my decision.
I love educating clients on proper health care for their fur babies so they may live happy, healthy, and prolonged lives. Coming to work at CPC every day leaves me feeling incredibly satisfied with my career choice! Outside of work, I love reading into Companion Animal Nutrition so I can learn how to better educate clients on their preventative health care through nutrition. I love gardening/horticulture, hiking, camping, reading while lounging in my hammock, and other outdoor activities. I currently live in Youngsville with my husband, my yellow lab, Biscuit (who is my entire world), and a used-to-be CPC homeless kitty named Bastion.