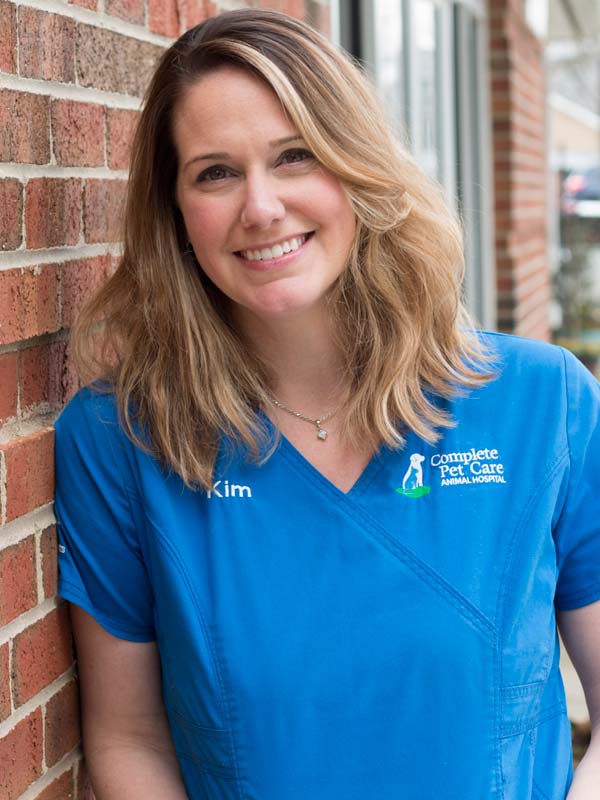 Kimberly B.
Customer Care Technician
Born and raised in Buffalo, NY, I got my interest in veterinary medicine from my father, as I assisted him for several years at his practice.   My husband and I moved to Raleigh in 2008 when I started working with Complete Pet Care at Falls Pointe.
When I'm not at work, I enjoy spending time with my husband and three young sons – never a dull moment to be had with three boys!  We also have a 9-year-old Siamese mixed cat named Sushi and an 8-year-old terrier mix dog named Scruffy. Scruffy was found on a construction site in 2008 and brought to our hospital, and we then made him part of the Brodbeck family!
What I enjoy most on a daily basis is working with the furry family members brought to us to take excellent care of.   I'm excited that I can be a valuable part of the team to contribute in any way I can to help make our hospital the best in the business.  One of the things that stands out in my time here is understanding  that working with an elite staff translates into elite care and superb customer service.