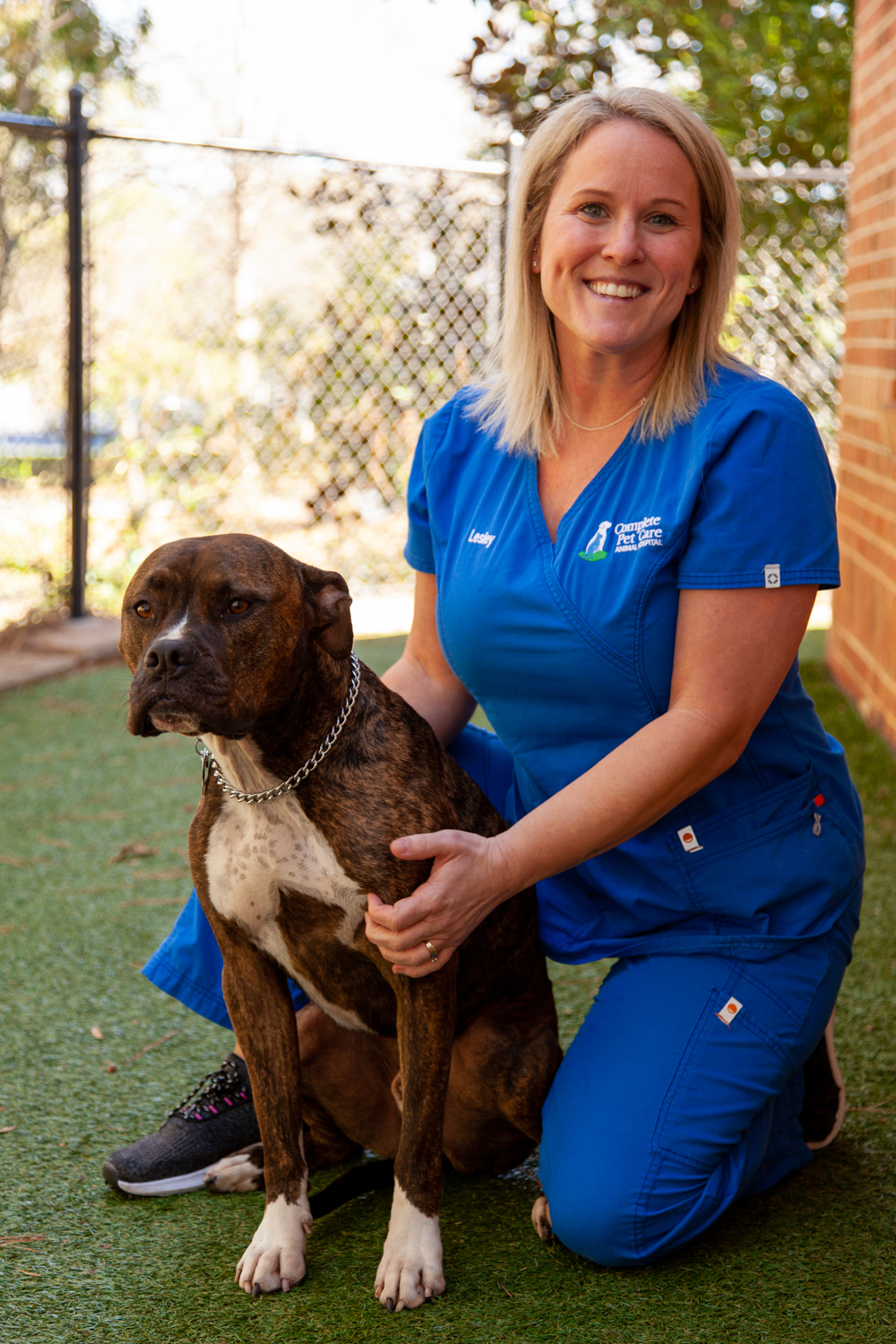 Lesley T.
Customer Care Technician
I was born in Indianapolis, IN, but moved to Manteo, NC, when I was in the third grade.  I first started my career with animals in 2005 working at a practice in Greenville, NC.  I met my husband, Derick, there, and we moved to Raleigh in the summer of 2008.  Shortly after our move here I began at Complete Pet Care at Falls Pointe in June 2008.  I love building relationships with all of the clients and their furry loved ones on a daily basis, and I really take joy in knowing that I am giving the best care possible to every person and pet that I work with.
In my spare time, I love hanging out with my husband and our daughter, Quinn, and my two cats, Bean and Scarlett.  As a family, we love to be outside, especially at the beach. During the summer that is where we try to spend most of our time.  I hope one day to possibly go back to school to pursue a job in criminal justice.  I love being a member of the Complete Pet Care team!