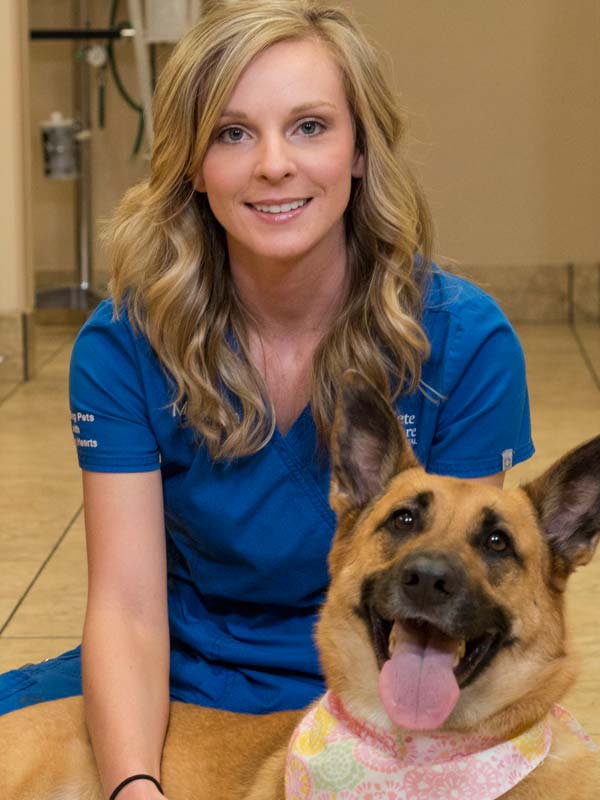 Melissa W.
Customer Care Technician
I was born and raised in North Carolina and moved to the Wake Forest area in 2013.
It was at this time that I began my career as a kennel technician. I absolutely loved getting to know each pet's unique personality and bonding with them. Being their home away from home and gaining their trust was very rewarding. Although it was bittersweet to see them leave, each time they came back made us more like family.
Although I had many great times taking care of pets when their families were out of town, I knew I wanted more. Thus, I joined Complete Pet Care in March 2015, where I can care for pets in need as well as educate my community on the necessities of caring for a beloved pet.
I live with my husband and our fur baby Sheila. Together, we enjoy camping, hiking, and playing fetch.