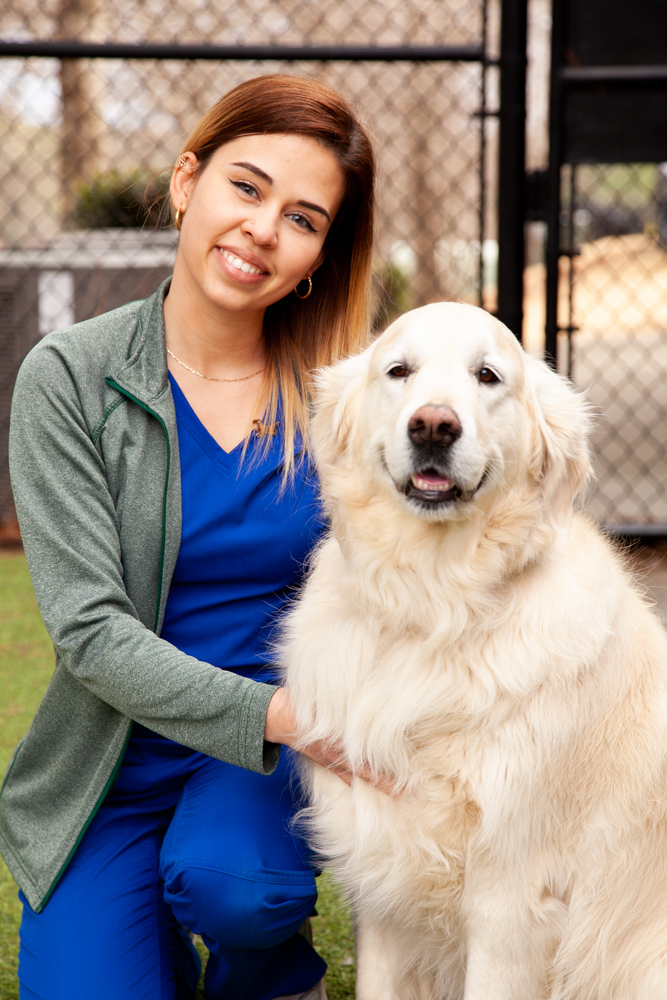 Yelmarie H.
Customer Care Technician
I was born in Bayamón PR where my passion and dedication for animals began at a very early age. From raising farm animals, birds, kittens, and puppies, it seemed I was always surrounded and involved with animals because they were a huge part of my life. In my early upbringing, we moved to a city called Manatí in PR, here I learned to work with ocean animals such as turtles, dolphins, whales, and yes sharks. As a 10-year-old girl, you can see how this sparked a deep desire to later work with animals.
During my high school years, my parents relocated to Orlando Fl, here is where my journey in the animal field commences with a dual enrollment program from Rollins College in animal science. I graduated with high honors and began working as a kennel assistant in the small general practice hospital I was interning in. After high school, I received a grant and finished college with an AA in animal science all while maintaining my job as a kennel assistant. There I gained major insight into animal care assets and skills that became my foundation. A few years later, I moved to Young Harris GA close to the blue ridge mountains where I broaden my knowledge and became a veterinary assistant and a shelter technician. After six years in the mountains, I relocated to Virginia and began to work at a 24-hour emergency hospital. Here I was thought what I consider the backbone of veterinary medicine. From the most crucial and vulnerable state, a fur baby can be in. When I experience this I knew I had so much more to learn, so I enrolled at Penn Foster for the Veterinary technology bachelor's degree. My goal is to become an RVT specializing in dentistry which is still ongoing today.
Some people were born to play music or sing. I was born to offer essential veterinary health care services to animals and their people and coming to work at CPC allows me to do so, feeling accomplished. When I am not at work I enjoy spending time with family and friends.

Yelmarie is pet CPR certified, laser therapy certified and has successfully completed a small animal nutrition course.