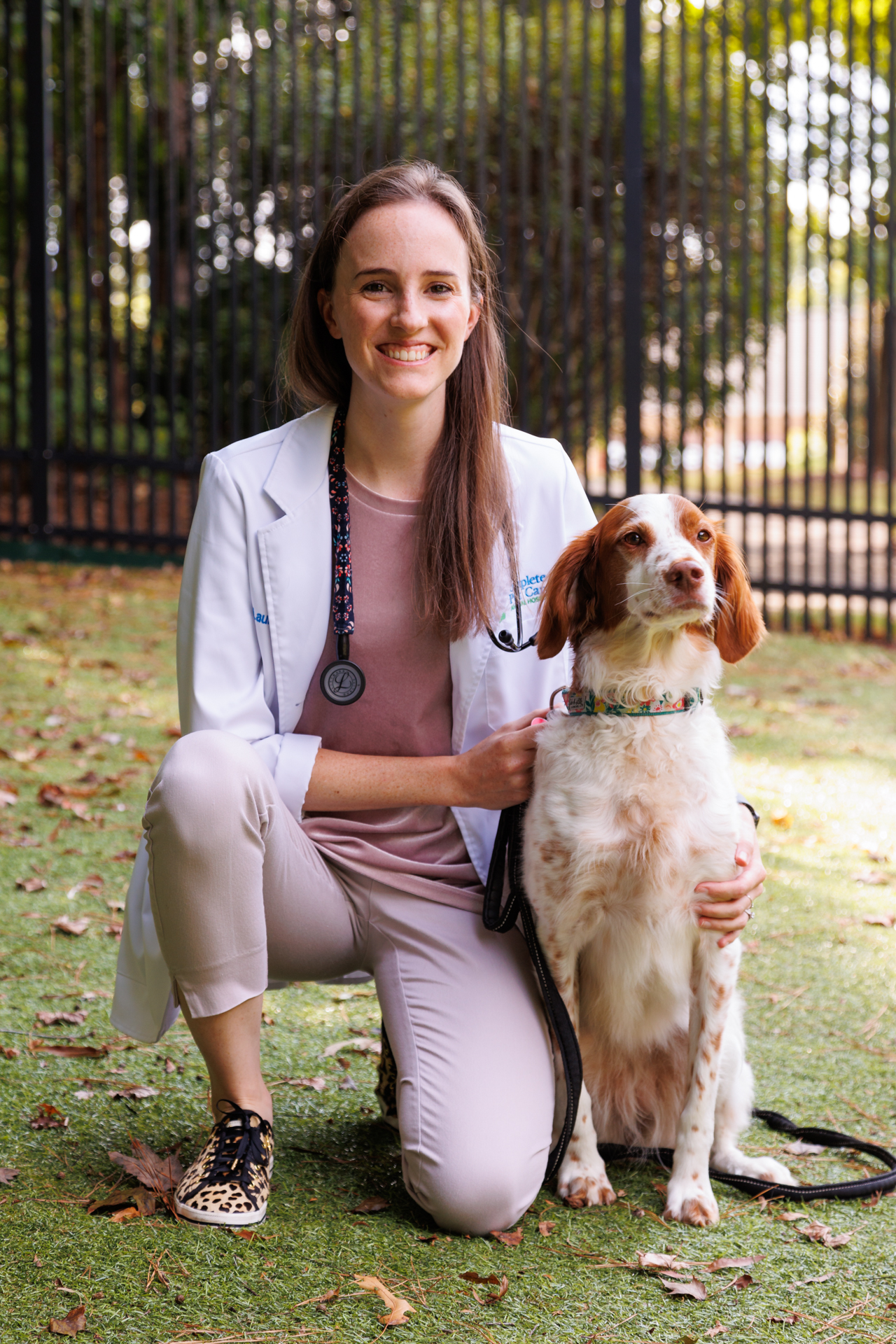 Dr. Laura Winstead
Associate Veterinarian
Hello! I am Dr. Laura Winstead. I grew up right here in Raleigh; actually only 5 miles away from our Falls hospital! I went to UNC Wilmington for my Bachelor of Science degree in Biology (2014) and attended NC State University College of Veterinary Medicine for my DVM degree (2018, Go Pack!). My first job in the veterinary world was as a kennel assistant while in high school. I then worked as a receptionist for my Uncle's veterinary practice in New Orleans, Louisiana during my first summer in college. This experience really solidified my interest in becoming a veterinarian. I continued in the small animal world and worked as a veterinary assistant throughout my undergraduate and vet school years. These experiences give me a true appreciation for the importance of every member of your pet's care. We are all here to help you and your loved one during every stage of life.
I joined Complete Pet Care in August 2023. Before that, I worked for a corporate small-animal practice here in Raleigh for 5 years. I joined Complete Pet Care for the opportunity to provide personalized, advanced care in a family-oriented environment that truly cares about every pet, every client, and every team member!
When I'm not working, I really enjoy spending time with my family, reading library books (favored genres include mystery, thriller, sci-fi, and fantasy; I'd love your recommendations!), caring for my house plants, and traveling to new places. I also love Carolina Hurricanes games and NC Symphony concerts! My husband, Austin, and I have two dogs, Presley (an 11-year-old border collie lab mix) and Remi (a 5-year-old goofy little Brittany Spaniel girlie); and we have an adorable 7-year-old Leopard Gecko named Paisley. Ask me about them anytime!