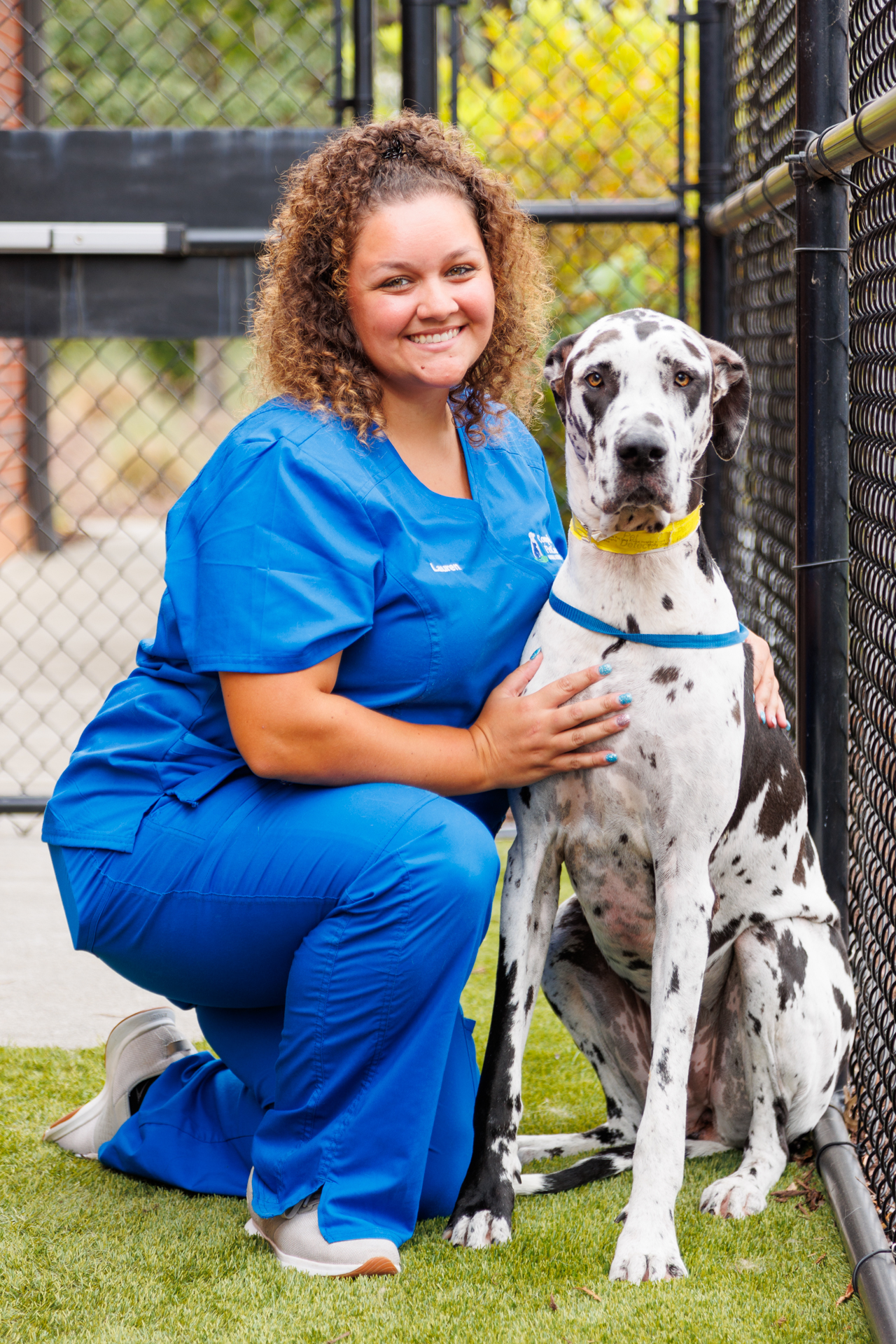 Lauren M.
Animal Care Technician
Growing up on a horse farm, my family always had animals. Birds, cats, dogs, bunnies, and horses. My passion for animals stems from learning their personalities, caring for them as family, and watching them grow.
I always wanted to pursue a career with animals since I was a child, and Complete Pet Care has given me the opportunity to learn and grow in the field. The customers here, and their fur babies, are some of the nicest beings I have met. And my coworkers are lots of fun to work with!